Special Assignments
Coastal Radar System
Coastal Radar System (CRS) is an emerging technology evolving from a research phase, which CED Environmental has analysed closely. Identifying the advantages and weaknesses of various systems leads to an insight that allows us to transfer this technology in a reliable way, after having developed the requirements of a client to match the capbilities of the technology.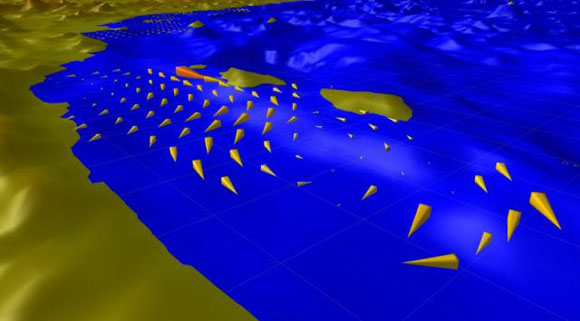 CRS is a shore based remote sensing system that uses radar technology to monitor various ocean surface characteristics. Land based radar system is useful for measuring the sea surface parameters since there is no instrument in the water to be damaged by corrosion and fail. It is also a cost effective solution as it does not require expensive ship deployment procedure and time.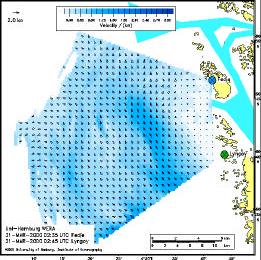 CRS has a compact design for flexibility of siting, installation and maintenance. They make real-time, wide-area ocean observations and provide long range current measurements up to 200 km. A quality communication system will allow the user to monitor the system operation status, data quality and integrity at regular intervals. The system allows both the user and CED Environmental technical staff to diagnose and repair any problems if suspected.
The technical performance of a land based radar depends on the site geometry, system configuration and the environmental conditions. CED Environmental will make sure the selected technology is optimized for the site and meets the specific needs of the client.
CRS is a powerful oceanographic instrument that gives reliable information over large ocean areas. The system is suitable for permanent or temporary installations for ocean monitoring, vessel traffic services or scientific research. CED Environmental will assist and advise on the installation through to hand-over of the entire system, taking into account the specific local boundary conditions and needs of the client. The resulting current and wave data from the Coastal Radar System will be validated in early stages by means of comparisons with buoy measurements.