Noise
CED Quiet Haven
The Civil Engineering Dynamics Quiet Haven is developed with a view to offering optimum levels of sound insulation for a specific room. It is applicable for both high quality home studios, and for people requiring as close to total sonic isolation as is possible.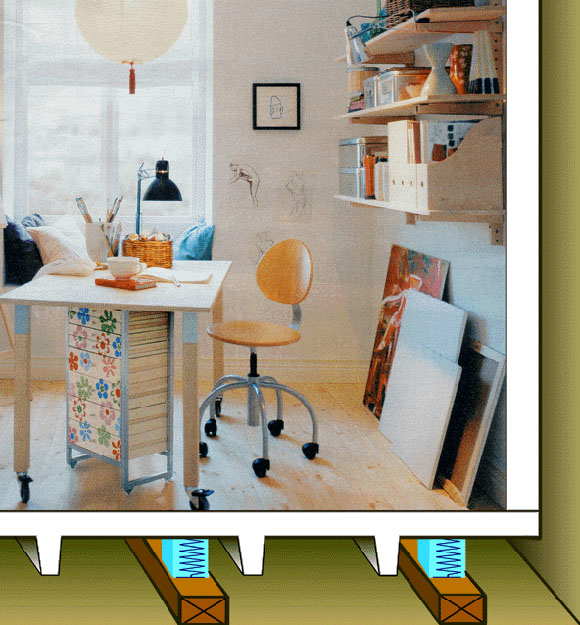 The design employs the techniques used in the design of recording and broadcast studios and will reduce the dimensions of a room quite considerably. A typical Quiet Haven will be of concrete/brick construction and will be mounted on metal springs.
All Quiet Haven systems are overseen by Civil Engineering Dynamics from initial measurements, through design and fabrication - ensuring you of the highest attention to detail. We welcome working with interior designers or architects to incorporate the aspects of their disciplines into our design to ensure that the final room looks, and feels, as good as it sounds.
Features Include:
- High mass partitions for high quality airborne sound insulation.
- Wide air gap to reduce acoustic coupling.
- High quality isolators for good low frequency performance.