CED Innovation
CED Underpass ©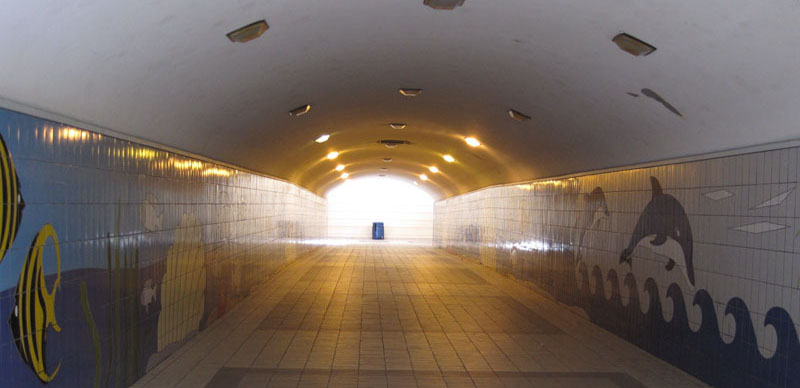 CED Underpass will provide a comfortable environment with natural cross ventilation.
The underpass has a chimney on both ends, one tall and one shorter, connected as part of the ventilation ductwork system in the underpass.
The wind blows across the top of the chimneys at different speed. Due to their height difference, this sets up a pressure difference that causes air to flow in the duct connected to it. With a larger chimney structures, the underpass itseld can be used as a duct.
Hence, cool exterior air in taken into the underpass through the inlet chimney and forces warm interior air out of the tunnel through the outlet chimney.
In addition, the imporvement in acoustics in subway tunnels under roads will make them more pleasant to walk through.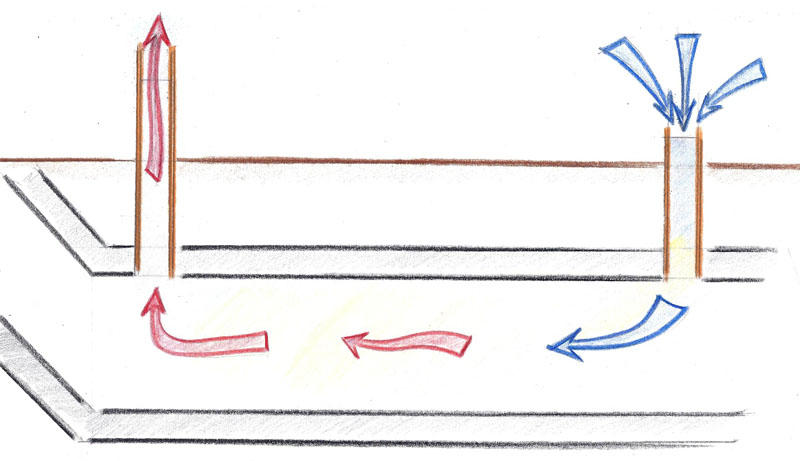 Related Projects